As much as I love having a very clean and tidy house ... as much as I hate too constantly clean! Cleaning, what a waste of time and energy, don't you think? I hate all those house cleaning chores, especially cleaning sofa sets. You too? Welcome to the club! :-)
Now you can get professional help by booking cleaning services such as sofa cleaning services for an easy way out. However, if you just want some tips to make everyday house cleaning easier, you have come to the right place!
I have put together a list of all my top tips and tricks for easier, faster, and above all ... more efficient cleaning!
Here are 10 cleaning tips EVERYBODY should know:
1. Dusting – Clean from Top to Bottom
Why from top to bottom? This way, all the dirt and dust will fall on the lower surfaces, which you will clean afterward! Logical, right? So, start by dusting the mouldings and ceiling lights. And then do the wall shelves and furniture, letting the dust intentionally fall to the floor.
2. Keep Your Baseboards Cleaner Longer with a Simple Fabric Softener
When cleaning, run a dryer veil over your baseboards. This will not only clean them quickly, but the baseboards will also stay clean longer thanks to the anti-static effect of the fabric softener sails.
3. Use Lemon Juice to Clean the Microwave in 3 Minutes Flat
It's a magic trick. You don't even need to scrub: all dirt and spills can be removed with a single wipe of the sponge!
4. Easily Clean Dirt from Window and Shower Tracks with Brush
This ultra-practical brush helps save time with its curved handle that quickly penetrates hard-to-reach places. I also use it to clean black dirt from the inside of the shower wall rails. Its bristles are long, and its plastic is slightly soft, just enough to get into nooks and crannies and scrape away mold stains and soap scum. To replace this brush, you can also use an old toothbrush and an old cloth.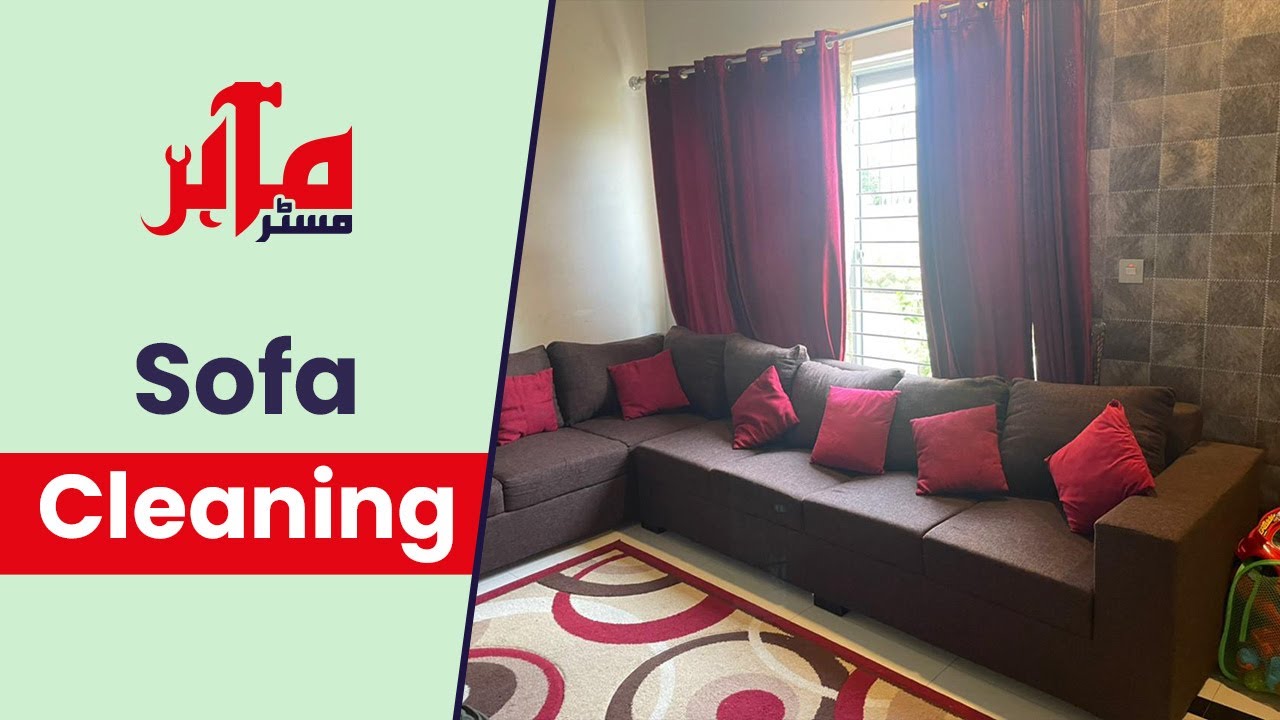 5. Remove Animal Hair from the Sofa and Carpet Easily
Cleaning animal hair and dust from your sofa becomes stress-free if you book sofa cleaner online. Same is the case with carpet cleaning as it also needs professional attention. Although, if you do not want to book services, use a good cleaning agent and squeegee to remove all the stains and dust particles.
6. Use this Trick to Bleach Pillows that have Turned Yellow
Over time, pillows turn yellow from sweating. It happens to everyone… This is also why it is advisable to clean your pillows at least twice a year. To clean them easily, use this clever mixture of detergent and soda crystals.
7. To Soften Your Laundry Use Drying Balls
Dryer balls lift and separate the laundry to allow warm air to pass between each garment, reducing drying time by up to 25%. Thanks to these drying balls, all my clothes come out warm, dry, and without any trace of humidity. And thanks to their rounded pins, the drying balls also soften the laundry. My clothes come out soft and static-free, which saves me money on fabric softener sails. And for those who are not fans of cacti, know that these drying balls also exist in the shape of cute hedgehogs :-)
Also, remember to clean your washing machine by running it empty with white vinegar.
Occasionally, the washing machine also needs a good thorough cleaning. And you can use the same technique to clean your dishwasher.
8. Wall-mounted Broom Holder to Prevent Mildew
If you're like me, your brooms and mops have hung around a corner of the house for a long time, where they accumulate dust ... This wall-mounted brush holder is super practical! When attached to the wall, it keeps all brooms and mops in one place.
A broom holder may seem like a trivial accessory ... But in reality, I promise you it's a great way to organize your spaces well and prevent your cleaning utensils from falling on the floor.
9. Use a Seam Ripper to Remove Tangled Hairs Under Your Vacuum Brush Easily
There is nothing like a simple seam ripper to remove all the hairs, hair, bits of string, and other dirt tangled around the roller or under the brush of your vacuum cleaner. And to do a complete cleaning of your vacuum cleaner.
10. Book Professional Help Online
Now if you think cleaning a sofa is too much effort for you, book sofa cleaning services in Lahore. Similarly, you can book professional services for all kinds of household work online to save your time, money, and efforts.