According to police, a 43-year-old man was arrested Tuesday in Brownsville connected with the kidnapping, rape, and shooting of a 12-year-old child.
Aliex Santiesteban of Miami was charged with attempted murder, sexual battery with a deadly weapon, and kidnapping a child under the age of 13.
Over the weekend, the boy was sexually assaulted and shot, according to authorities.
According to police, the boy was momentarily blinded when a bullet hit him in the jaw and emerged from the other side of his head.
As he recovers at Jackson Memorial Hospital, he is also in a lot of pain.
A good Samaritan saved the boy's life, and doctors believe he would have died if the bullet had gone a millimeter in any direction.
"At the moment, the young boy claims he couldn't see. He had lost his sight and was dependent on his sense of touch to navigate his way to help," said Miami-Dade Police Department Det. Alvaro Zabaleta.
Early Saturday morning, a man who only goes by the name Johnny says he finds the young boy walking alone and weeping near the Foodland Market on Northwest 37th Avenue and 47th Street in Miami-Dade County.
On camera, Johnny is seen escorting the boy to the market for assistance.
"He was wide-awake, fell to the ground, and confirmed that he had been shot. That was the extent of my knowledge," Johnny explained. He was crying, 'Help somebody, please help me.' So I took him to the store so that they could call the cops."
Santiesteban was said to be driving a black four-door sedan, according to police.
The boy was walking in the Brownsville area of Northwest Miami-Dade County at around 2 a.m. or 3 a.m. Saturday when he was kidnapped by Santiesteban, who forced him into the vehicle, according to investigators.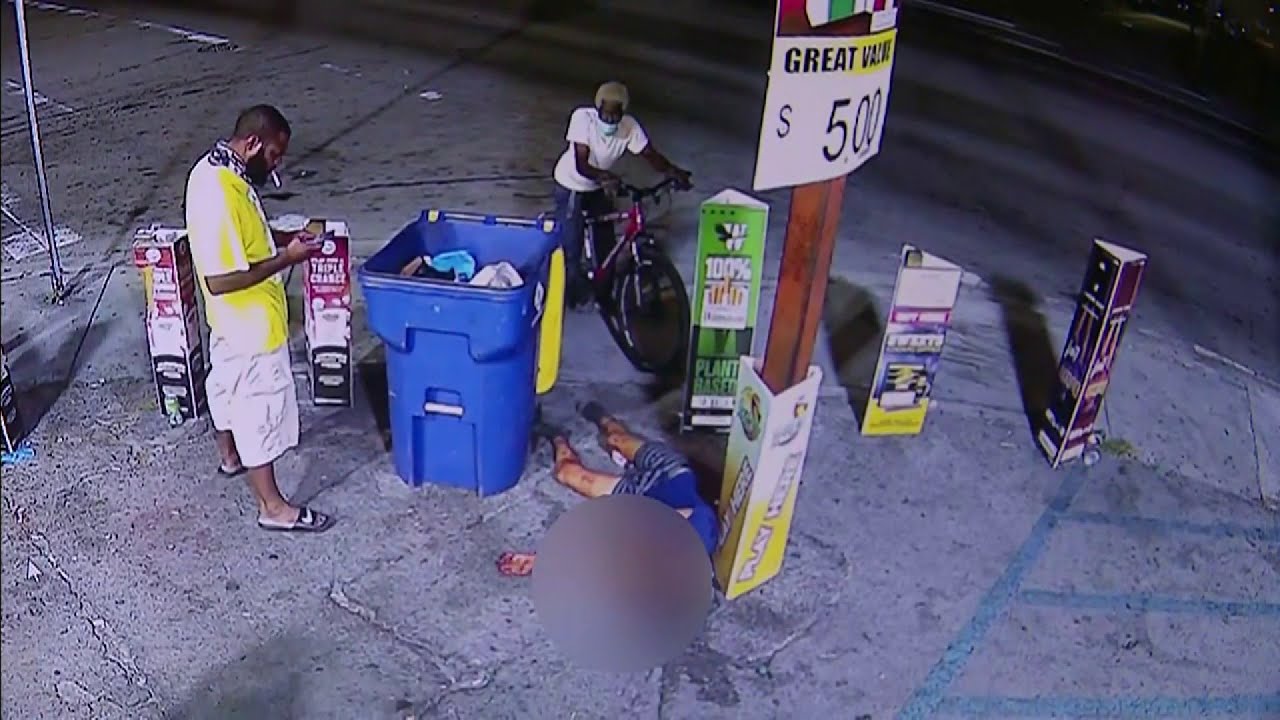 The boy reportedly snuck out of his house on Friday night to walk more than two miles to a friend's house.
He also piled pillows on top of his bed to make his parents believe he was still alive.
On his long walk back home, he was brutally assaulted. The victim said he was dragged into the attacker's car by the attacker. He tried to run, but the intruder had triggered the child locks, he told police.
Investigators suspect the sexual attack occurred when the car pulled into a swale between Northwest 45th Street and 31st Avenue.
The child was pulled out of the vehicle after hearing a loud bang. He was shot in the face and was temporarily blinded, so he had to rely on his sense of touch to get around.
According to a Foodland Market surveillance video, witnesses come to the boy's assistance and give him water.
Police and paramedics arrived within minutes, with one officer assisting the child onto a gurney before transferring him to Jackson Memorial Hospital, where he was identified in critical condition.
Neighbors have been shocked by the brutality.
"It was terrible when they told me it was a little boy," Celine Mejia said. "That's a sick joke. But whoever did it needs to come forward because it isn't right. "He's a kid."
Prior to Santiesteban's arrest, police asked anyone in the area who had surveillance video or Ring camera footage to contact them.
"If this guy is willing to do this, God only knows what else he'll do," Zabaleta said. "The longer this individual is out there, the longer our children in that area will be in danger."