The frightening scene was captured at a 7 Eleven in Thailand and later posted on the internet by Thai travel agency Mundo Nomada.
Imagine you're shopping at your regular shopping mall, and as you turn to the next row of items, there it is: a massive lizard scaling the shelves like Godzilla trampling over skyscrapers.
In Thailand, a giant lizard appeared in a supermarket just a few weeks ago. The massive lizard turned up at a 7-Eleven store in Nakhon Pathom on Tuesday for some snacks.
A video circulating on social media shows a six-foot-long monitor lizard running into the store searching for snacks after apparently emerging from a river.
As the lizard bravely scales the shelves, viewers can hear some shocking voices in the distance.
According to the Daily Mail, the workers and customers fled behind the counter as the giant reptile searched desperately for food. One of the store clerks then called the cops, who arrived with reptile handlers and put an end to the ordeal.
The customer who filmed the whole incident clarified that she came in intending to get a drink. The customer quoted the Daily Mail saying that monitor lizards are dangerous animals, mainly when they are angry.
Since the lizard's body language indicated frustration, the customer decided to remain far away and record the incident instead.
"I suppose shops have anything, including for lizards," the customer speculated.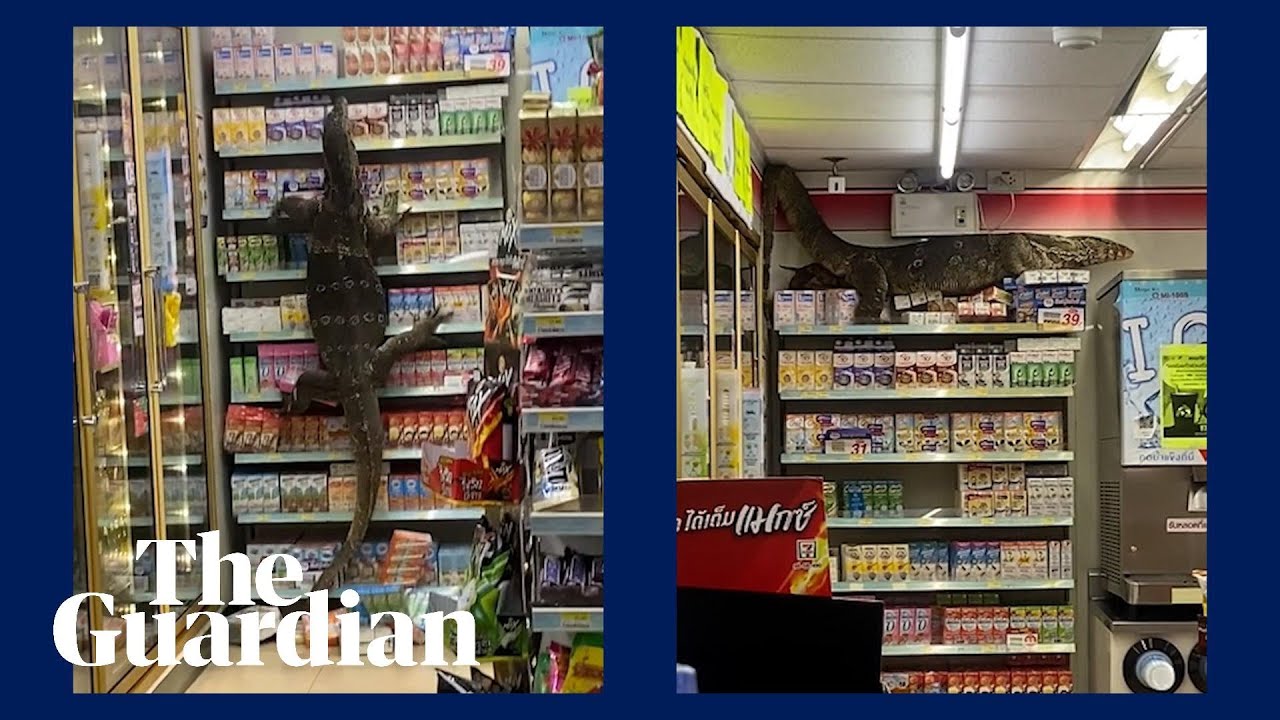 The Insider Paper shared a more extended version of the video on Twitter, which shows the reptile attempting to open the store's refrigerators.
It wanted to climb the shelves to search for something else to eat after failing to open the refrigerator door. As one user dubbed the lizard as mini Godzilla, a few netizens were reminded of the newly published Godzilla vs Kong.
For various users, the video evoked a variety of terrifying memories. A few internet users were terrified by monsters they had only seen in the film, from dinosaurs to the Komodo dragon.